Hairbrushes
TRISA's range of hairbrushes comprises attractive, high quality products. TRISA satisfies all customer requirements and offers a well-balanced assortment in terms of design, handiness and functionality. As a competent Swiss manufacturer TRISA, with its experience stretching back more than 135 years, occupies a leading position in the Swiss hairbrush market. Even in the export markets TRISA is successful. The development of real innovations, the use of the latest technologies and an efficient manufacturing process are the reasons for our success.
Natural Brilliance
TRISA quality hair brushes in the Natural Brilliance line for well-groomed, beautiful and healthy hair. The hair brushes made of FSC-certified Swiss ash wood, are complemented by two combs made of FSC-certified beech wood. Natural Brilliance hair brushes with high quality wild boar bristles afford the hair a natural shine. The model with rounded, anti-static wooden pins, assists in combing out and detangling the hair.
Professional
TRISA Professional quality hair brushes for well-groomed and beautiful hair. The diverse hair brush line for different types and lengths of hair. For daily grooming, this segment provides models for a wide range of uses and needs. The latest brush, Flex & Care, with its sophisticated and flexible brush head, adapts well to the shape of the head. The dynamic and end-rounded styling pins detangle the hair and gently massage the scalp.
Expert
TRISA's Expert quality hair brushes for careful and effective hair care. The colorful handles of the Expert line are eye-catching. Not only are they visually pleasing but the ergonomic handle, which sits gently in the hand, is a bonus. The Expert line impresses thanks to its range and is almost as unique as the different types of hair: from the paddle brush to the hair dryer brush with a permeable hollow body, to the round brush. The TRISA Expert line ensures that all the needs for daily hair care can be fulfilled.
These products may also interest you.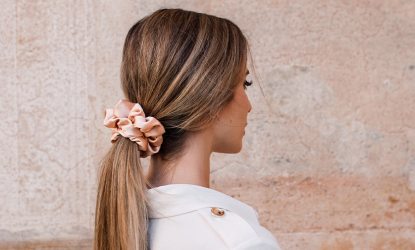 Hair and fashion jewellery for the perfect styling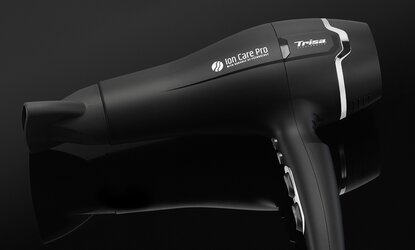 Electric appliances for styling and shaping hair